Hello again... wow, this is a record for me! Three freebies in three days! But honestly I really should be doing something else, like working on my business but I am easily distracted... arghhhh. So, I saw a cute alpha someone had with a racecar theme then thought, I'll try that.... next thing you know, I'm making a Halloween alpha! Go figure!
Well, since it came out pretty cute (it helps to start with a cute font, lol) I thought I'd share once again! So, you know the program, be the wonderful person you know you are and leave me a thanks or a thanks and a comment. I am so loving all the wonderful comments that have been left and I gotta say, it totally makes me want to make more! Lol.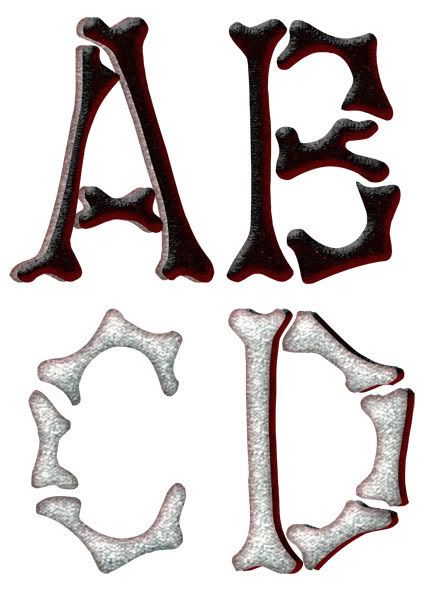 Thanks all... oh, here's what it looks like btw. There are actually four alphas and one letter shows you an example from each of the four. Have fun and please show me anything you use these for, I really would love to see it! :D
Here you go!
:D
Oh, sorry, one more thing. If you missed any of my other freebies, they are all still available through the links below. :D