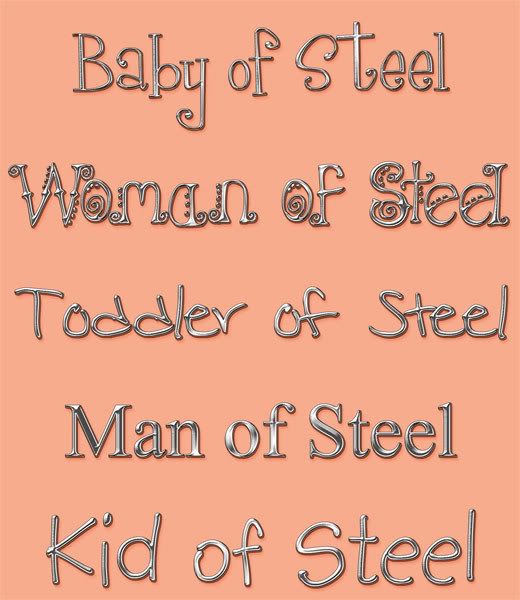 Don't ask me why but I made these funny lil' words. It really boils down to the fact that one day I was checking out some Photoshop tutorials and playing around. When I found the tutorial for making steel text, my mind went to an obvious place.... and these were born. Actually, I only did Man of Steel and then just revisited to make the others. Come on, we all know a toddler of steel right? Well, at least I do! Lol.
Here's the link for the
Steel Text
. They are in seperate PNG files and there isn't any background or shadow. :D
So leave a lil' suga if you download please by commenting below. Oh, yes, someone asked me to reupload the links for things but I just checked and they are all still valid so download away. The Autumn QP was reloaded to 4shared and that new link is in the post below.
Oh, yes... one last thing. I found some other great Photoshop tutorials at Wacom.com so check those out if you are a tutorial fan. Here's the direct link to the
tutorials
.